JED Campus Health and Well-Being Committee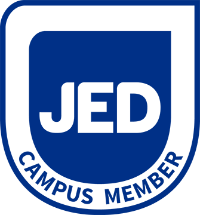 As you may have heard, Missouri S&T has become a JED Campus!
JED Campus is a nationwide initiative of The Jed Foundation (JED) designed to guide schools through a collaborative process of comprehensive systems, programs, and policy development with customized support to build upon existing mental well-being, substance abuse, and suicide prevention efforts. JED Campus schools embark on a strategic partnership with JED that assesses and enhances existing work and helps to create positive, lasting, systemic change in the campus community. As part of the process, each school establishes an interdisciplinary, campus-wide team to assess, support, and implement improvements.
Over the course of our participation in the program, we will:
Collaborate with the JED Campus team over four years to identify opportunities to enhance emotional health, substance use, and suicide prevention efforts and ensure that schools have the strongest possible mental health safety nets.
Complete an in-depth, confidential survey at the beginning of the program, and then again after three years, to assess mental health promotion, substance use, and suicide prevention efforts.
Participate in a full-day, in-person campus visit with JED Campus staff to generate goals for improvement and develop a strategic plan that serves as a roadmap over the course of the program
Receive ongoing support from a dedicated Campus Advisor who provides consultation, guidance, and resources to help each school achieve its goals.
Become members of a nationwide Learning Community – a network of JED Campus schools that share advice and experiences, access presentations and discussions on topics of interest, and have access to an in-depth, online resource library.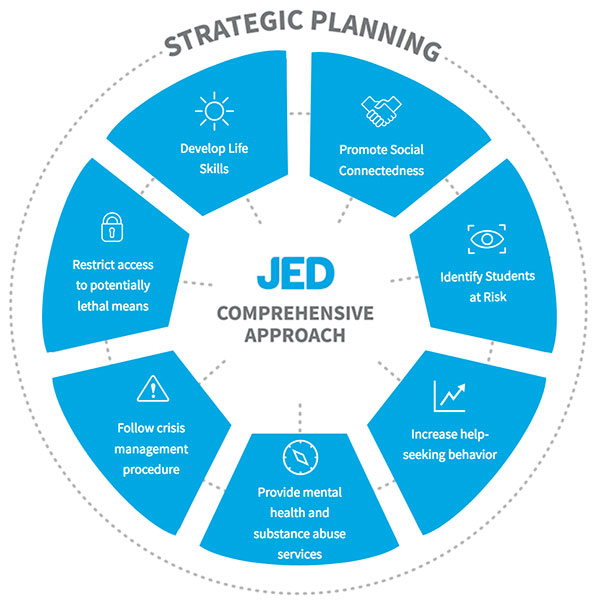 Debra Robinson
Vice Chancellor of Student Affairs
Steve Roberts
Interim Provost
Jessica Gargus
Director of Miner Wellness
Alison Ayers

Denise Baker

Mindy Bryson

Eleanor Chapman

Lynne Davidson

Tyrone Davidson

Kate Drowne

Carol Durk

Daniel Forciniti
Chelsea George

Eddie Grover-Bisker

Brett Hartley

Velvet Hasner

Greg Hilmas

Wayne Jones

Josh Lind

Erica Long

Sharon Matson
Jonathan Minor

Rachel Morris

Kathryn Northcut

Dorie Paine

Leneisa Parks

Michael Pleimann

Mark Potrafka

Barb Prewett
Doug Roberts

Shobi Sivadasan

Kelly Thornborrow

Cathy Tipton

Mark Van Zandt

Bruce Wade

Dave Westenberg

Sammatha Wilcox

Laura Woods-Buchanan