How to Make an Appointment
Student Well-Being offers brief, solution-based treatment to Missouri S&T students. Call or visit to make an appointment.
When you make an appointment, we will help you choose a service that best fits your needs or get you to the right place.
(573) 341-4211 204 NORWOOD HALL
Due to the nature of back-and-forth email communication and possible delay in response, appointment times offered via email cannot be guaranteed. The most efficient way to secure an appointment time is to call us during our regular office hours.
Your first appointment will begin with a brief online questionnaire, followed by a 20 minute screening with a counselor or psychologist.
They will help assess the nature and urgency of your concern and determine the next appropriate step, such as scheduling a regular counseling session and/or a referral to other campus or community resources. Student Well-Being references the Stepped Care Model when determining next steps for each student- learn more here.
By phone or in person, we will ask for some identifying information:
Name
Student ID number
Phone number
Email address
The support staff at the front desk will work with you to schedule a mutually convenient time to meet.
Student Well-Being support staff and counselors.
All appointment information is confidential.
You are responsible for canceling your appointments in advance. To cancel, you can call 573-341-4211, email wellbeing@mst.edu, or stop by the front desk in 204 Norwood Hall and notify the front desk staff of the appointment change. Please notify the office 24 hours in advance for a cancellation or as soon as you are able. If you are unable to make it in person, you may change to a remote session via zoom up until the time of your appointment.
You can meet with a counselor for an individual session in the counselor's office (204 Norwood Hall), via Zoom, or walking around campus in our new Walk and Talk Therapy sessions (learn more about Walk and Talk Therapy below).
When meeting via Zoom, students can either videochat from their own space or choose to use one of Student Well-Being's hybrid rooms for extra privacy.
No, we offer brief, solution focused counseling and the number of sessions is determined by the counselor (on average, students engage in 3-4 sessions). Participation in groups of any amount and frequency is not limited.
After your appointment has been scheduled, we will ask you to complete online forms through the Student Health patient portal. Completing these forms prior to your session will help your counselor better support you.
Some common concerns we can assist with:
Stress management
Depression
Grief
Anxiety
Motivation
Family concerns
Clarifying interests
Conflict resolution
Assertiveness
Self-esteem
Procrastination
Social connections
Career planning
Selecting a major
Changing a major
Some examples of services not available in our scope of care, or when a student would be referred to an off campus resource:
If a student is needing psychiatric care for medication management

For a diagnosis of any kind (often for test accommodations, an emotional support animal, or for ADHD)
Couples or family therapy
Mandated or court ordered assessments and/or treatment
For long-term or intensive therapy
Significant substance use requiring specialized care
General interest in seeing a provider off campus
Other specific needs or desires as they arise
Our counseling staff members and their direct support staff (i.e. front desk) are legally and ethically required to maintain confidentiality. They are NOT Mandated Reporters. This means they are NOT required to promptly report any details they possess in relation to a Title IX or Equity policy violation. Learn more about mandated reporters on the Title IX website. If you would like us to disclose specific information to anyone (e.g. a professor or doctor), we will need your written permission to do so.


Exceptions to confidentiality
If there is a possibility that you might harm yourself or someone else
If abuse of a child or vulnerable adult is suspected
Contact with non-counseling Student Well-Being staff members is not confidential. Non-counseling staff members (such as Wellness Coordinators) ARE Mandated Reporters.
Outside of our office: contact with the care manager is NOT confidential (more info)
Want to meet with a counselor, but don't want to meet in our offices?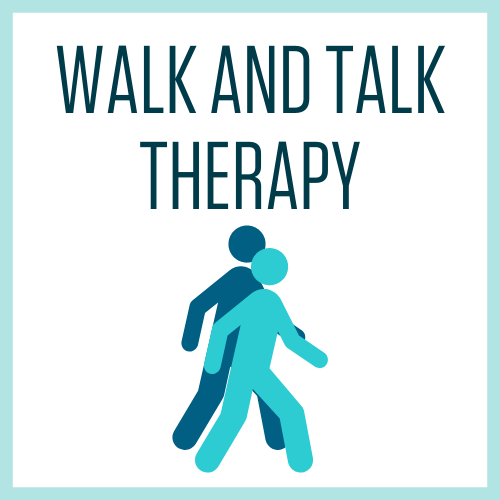 Walk and Talk Therapy is a new type of individual counseling offered by Student Well-Being, starting in Fall 2022. Walk and talk Therapy differs from regular therapy sessions in that clients interact with the counselor while walking outside. This can help change the overall dynamic between client and counselor by using a more casual approach, empowering people to feel more comfortable when discussing difficult or sensitive concerns.
Student Well-Being counseling staff will work with you to ensure your confidentiality is maintained. To learn more about the service or to make an appointment, contact Student Well-Being using the contact information at the top of the page.
Want to talk to a counselor, but don't want to schedule an appointment just yet?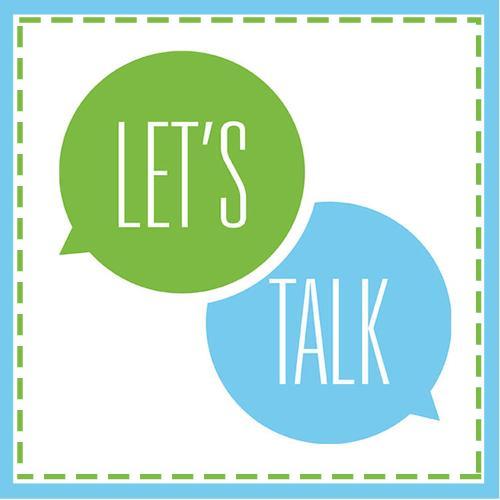 Let's Talk is a program that provides easy access to informal, private conversations with trained Student Well-Being staff during walk-in hours at sites around campus. No appointment or fee necessary. Let's Talk offers resources for concerns, a listening ear from a trained professional, or simply a place to relax and chat. Let's Talk sessions are not confidential as they are in public spaces, with some sessions lead by Mandated Reporters.
Below are the Fall 2022 Let's Talk locations. Sessions are held throughout the entirety of the semester, with the exceptions of any campus closures and holidays. ALL sessions are held from 12:00pm - 1:00pm. For locations without a specific room number, staff will be seated in a common area near the entrance of the building, with a "Let's Talk" sign.
Mondays: Student Success Center (198 Toomey Hall)
Tuesdays: Thomas Jefferson (TJ) Hall
Wednesdays: Library
Thursdays: Miner Oasis (201 Norwood Hall) OR Virtual via Zoom (link only usable during Let's Talk session)
Fridays: Humanities and Social Sciences Building (HSS)
The UM System's Employee Assistance Program (EAP) is a confidential, professional service provided to all employees, their families, retirees, and organizational work units. The EAP provides a variety of services to help employees influenced by a range of personal concerns or stressors. The EAP also assists work units and the larger organization to improve quality and productivity.